Diary Of Events
27/06/22
Dr Helen Lacey will give a Historical Association Webinar presenting some key findings from the project: https://www.history.org.uk/events/calendar/7696/ha-webinar-the-people-of-1381
25/06/22
'The Time of Rumour: the People of 1381'. As part of the Essex Book Festival, the People of 1381 team will be sharing creative interactions illuminating participants in the Peasants' Revolt. This will include a staged reading of a play Dr Poppy Corbett, creative writing, poetry and a protest band! The event will take place in Cressing Temple Barns, Witham, Essex. Cressing Tremple was a scene of one of the major incidents of the rising on 10 June 1381, when property of the Order of the Hospitallers was burnt. More details: https://essexbookfestival.org.uk/event/the-time-of-the-rumour/
17/06/22
Helen Lacey, An Introduction to the People of 1381. Mansfield College, Museum of Oxford Adult Learning. This is a closed event. If you are interested in attending, please contact Dr Helen Lacey in advance.
15/06/22
The launch of the People of 1381 database will take place at Essex Record Office on 15 June 2022. Join us and book your ticket here:
https://www.eventbrite.co.uk/e/the-people-of-1381-a-free-launch-event-tickets-332918948537
21/05/22
Dr Poppy Corbett and Dr Herbert Eiden will be holding a creative writing workshop at the Essex Record Office in Chelmsford as part of the Essex Book Festival. They will show how manorial court rolls can be used to explore the lives of people caught up in the revolt of 1381 and discuss how these historical records can be used in creative writing. More details: https://dev.essexbookfestival.org.uk/event/re-writing-the-archive-workshop/
29/04/22 to 01/05/22
Helen Killick and Andrew Prescott will be speaking on 'The People of Kent in 1381' as part of the 7th Medieval Canterbury weekend at Canterbury Christ Church University: https://www.canterbury.ac.uk/arts-and-humanities/school-of-humanities/medieval-canterbury-weekend/medieval-canterbury-weekend.aspx
12/04/22
As part of the Young Poets Network Challenge, 'Our Whole Lives We Are Protest: A Poetry Challenge Inspired by the People of 1381', Theresa Lola will be holding a free online workshop from 5pm to help inspire your entry to the chalenge. Further details: https://ypn.poetrysociety.org.uk/workshop/our-whole-lives-we-are-protest-a-poetry-challenge-inspired-by-the-people-of-1381/
22/03/22
Anne Curry and Andrew Prescott will give a Research Seminar on 'New Insights into the Rising of 1381 in Londonfor the Department of History, University of Sheffield on 22 March 2022 at 4.15pm. All welcome. Further details at: https://www.sheffield.ac.uk/history/events/department-research-seminar-tuesday-22-march-2022
10/02/22
Helen Lacey gave a presentation in the project for York Clio (history teachers and pupils from the York area): https://yorkclio.com/ @yorkclio
15/06/2021
London and the Peasants' Revolt: the People of 1381. Webinar organised by the Worshipful Company of Fletchers featuring members of the project. All welcome to join via this zoom link: https://uofglasgow.zoom.us/j/95083501396 Doors open at 5.40pm. The lecture starts at 6pm. Further details available here: http://1381.online/media/?story_id=48
22/05/2021 to 13/06/2021
The People of 1381 Outdoor Exhibition at the Wat Tyler Country Park, Pitsea, Essex, part of the Estuary Festival: https://www.estuaryfestival.com/event/detail/the-people-of-1381-outdoor-exhibition.html
4/03/2021
Adrian Bell and Helen Lacey, 'The Peasants' Revolt: Summer 1381', Gloucester Branch, Richard III Society: https://www.richardiiigloucester.co.uk/
21/01/2021
Helen Lacey and Andrew Prescott, 'Representing the People of 1381', English Language & Linguistics research seminar, University of Glasgow
13-14/11/2020 (postponed from May 2020): Historical Association Annual Conference, Bristol
Adrian R. Bell, 'The People of 1381'. Registration details and a full programme for this exciting conference are available at: https://www.haconference.com
14/05/2020, 1pm: Medieval Economic and Social Seminar, Oriel College, Oxford
Adrian R. Bell and Helen Lacey, 'The People of 1381: A New Project',
28/01/2020, 9.30-10.30, 11.30-12.30; 11/02/2020, 9.30-10.45: University of Oxford, Oxford Prospects Programme Lectures
Helen Lacey, 'The People of 1381: A New Project'
20/01/2020: Invited Research Seminar, Queens University Belfast
Adrian R Bell, 'The People of 1381'
10/01/2020: Gascon Rolls Project Launch, Institute of Historical Research, Senate House, University of London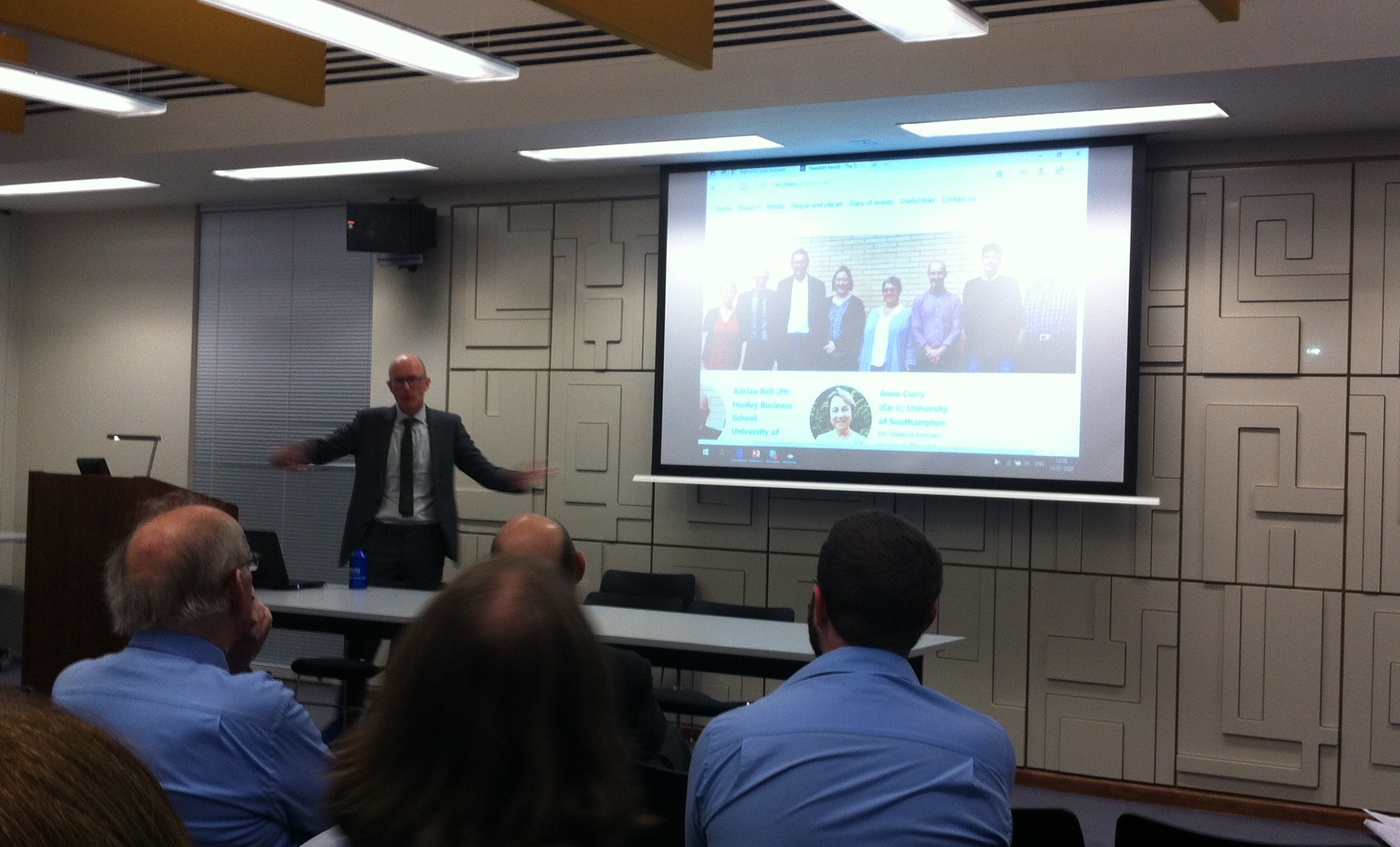 Adrian R. Bell, 'The People of 1381 and the Gascon Rolls'
09/11/2019: Birmingham, Bishop Challoner Catholic College
Herbert Eiden, '"Serfs you were and serfs you shall remain …" The Peasants' Revolt of 1381 in Essex and south Suffolk'
An invited talk to newly-qualified and trainee teachers of History for the Prince's Teaching Institute (PTI).